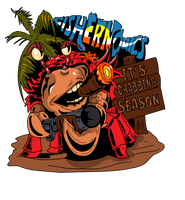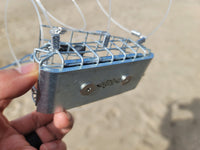 NEW DESIGN | Tank Series | Crab Snares
Designed for heavy surf crabbing. This snare provides additional weight without the hassle of tough reeling. The extra weight is used to battle the current while our customized sled design makes the snare easy to reel in. The only thing that will make it hard to reel is the crab!
Tank series crab snares
Our Crab Snares
We have tested several different products and experimented with a variety of materials to create something that has everything we wanted in a crab snare. We want the same for you.
From the materials we choose to our design, every detail has been carefully thought out and test to give use the quickest and most efficient snag while retaining durability.
Check Out Our Crab Snares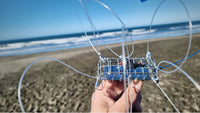 Fishernomics Fishing Bucket.
Engineered to place your fish in with ease and comes with our newest rechargeable oxygen pump.
Your catch and baits will still be feisty end of the day.
check it out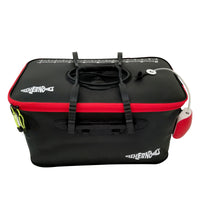 Testimonials
I had a good time with these[Crab Snares]. I grabbed a couple for opening day and caught a bunch but only 3 keepers. Can't wait to use them again!

Will K.
Very reliable company with great products and excellent customer service. If there's ever any issues, they take care of you at no cost. If your unsatisfied they refund you but trust me, you will be satisfied.

Dylan V.
Got [bucket] for my 10 year old grand son and he was thrilled! His mom liked it, too! Great gift for a fisherman of any age.

Lynn B.
When the grandkids get here, the fish trap is the first thing they check. Grandpa explains what types of fishes are in there and then they release them. Great learning opportunity!

Susan L.