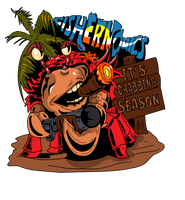 Crabbing season began Nov. 5, 2022
Grab your crab hoops and crab snares and head out there. The waves has been a bit crazy so make sure to stay safe! If you haven't yet, check out our handcrafted crab snares!
Fishernomics Fishing Bucket.
Engineered to place your fish in with ease and comes with our newest rechargeable oxygen pump.
Your catch and baits will still be feisty end of the day.
check it out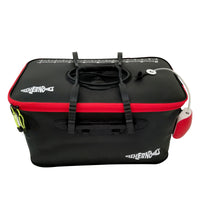 Rely on Fishernomics for Great Fishing Equipment & Accessories
Fishing began as a method of survival for our forefathers and has since evolved into a popular pastime worldwide. The fact that one might sit for hours by the river catching fish while enjoying their weekend contributed to the popularity of fishing. 
Fishing is also a terrific method to strengthen ties with loved ones by engaging in meaningful talks. If you haven't had the prospect to see nature at its best and appreciate the stillness that envelops you, it's tough to describe.
 Explore the bliss of catching big fish more often. Grab the finest quality fishing equipment & accessories from Fishernomics at an affordable price without any hassle.
 Complement your arsenal with the greatest fishing equipment & accessories available. Fishernomics
offers fishing equipment & accessories you need to get your catch on the line, into the boat, and into the frying pan or weigh-in.
Testimonials
I had a good time with these[Crab Snares]. I grabbed a couple for opening day and caught a bunch but only 3 keepers. Can't wait to use them again!

Will K.
Very reliable company with great products and excellent customer service. If there's ever any issues, they take care of you at no cost. If your unsatisfied they refund you but trust me, you will be satisfied.

Dylan V.
Got [bucket] for my 10 year old grand son and he was thrilled! His mom liked it, too! Great gift for a fisherman of any age.

Lynn B.
When the grandkids get here, the fish trap is the first thing they check. Grandpa explains what types of fishes are in there and then they release them. Great learning opportunity!

Susan L.